3DIQ makes it easy to prepare submissions and get real-time feedback
3DIQ picks up once you have internally submitted candidates to a job in Bullhorn. This process walks you through creating a candidate profile that you submit to your client.
Profile Creation
After clicking into the 3DIQ tab, the job and internally submitted candidates will populate so that you can prepare the candidate profile and submit candidates to your clients.
First, you will create a profile, which can include Internal Notes (for communication between recruiter and account manager), Recruiter Notes, Attachments, and the Candidate Profile.
Creating a Standard Profile
3DIQ offers you the option to create a standard candidate packet that can be shared across multiple jobs without the need to edit each time a candidate is submitted to a job. Using either the candidates resume file, the default candidate profile, (resume parsed into Bullhorn) or fields from the candidates Bullhorn profile, you can easily generate a profile to submit your candidate to multiple jobs.
Once the candidate is internally submitted to a job and you access 3DIQ, click the Create Profile button next to the candidate name.

A pop up will appear where you will see any files that are attached to the candidates profile in Bullhorn. You also have the option to select "Use Bullhorn Fields," which will pull the candidates Work Histories and Educations as well as any Skills that have been added to their Bullhorn profile. If you parse your candidates resume file into Bullhorn, you can select the "Use Resume Text" button to create the profile using the candidates parsed resume from their Bullhorn record.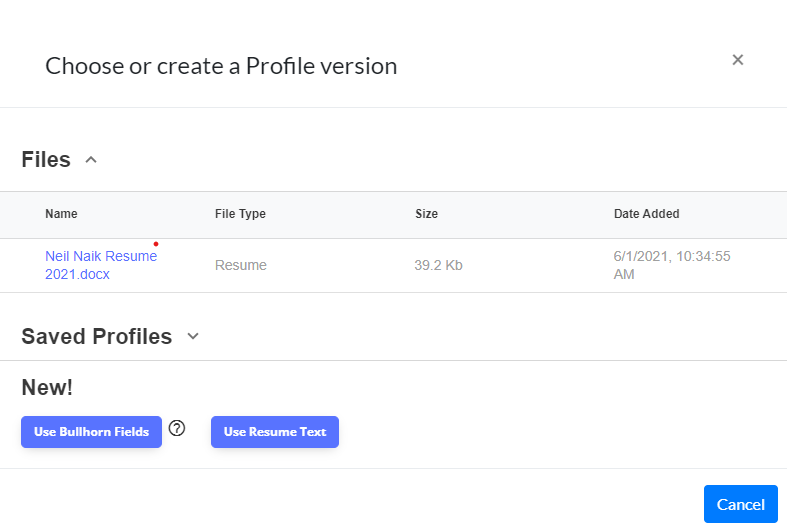 Save Multiple Profiles
If you have a need to save multiple profiles for a candidate, select a file, resume text, or Bullhorn fields option. Edit the candidate data as usual and give each profile a unique name.

Once a profile is created, it will be stored in the Saved Profiles drop down menu and will be available any time you submit the candidate to a job.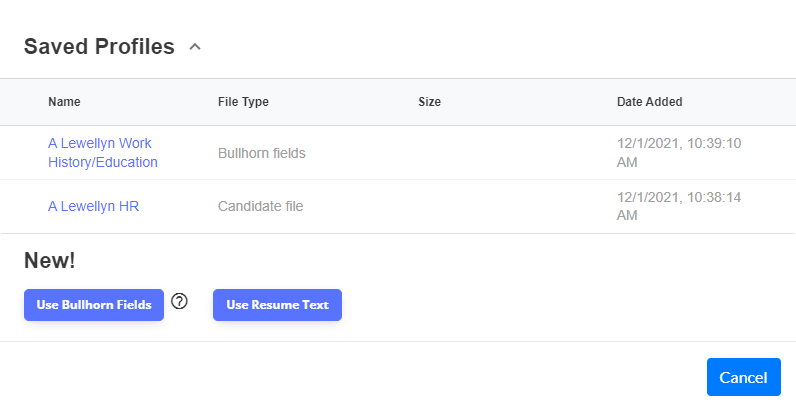 Email Account Manager
If your agency has a Split Desk recruiting model, the recruiter can email the profile to the Account or Sales Manager once the candidate's profile has been created and updated. Simply click the "Email Account Manager" button at the top of the candidate profile page and a Submission Ready email will automatically be sent to the Account or Sales Manager (the Job Owner in Bullhorn).

The Account or Sales Manager can review the submission and, when ready, email the profile link to the client.
Email & Log Submission
Once the Account or Sales Manager reviews the profile and is ready to send the candidate to their client, click the "Email & Log Submission" button.

This will generate a pre-populated email including recruiter notes and the profile link..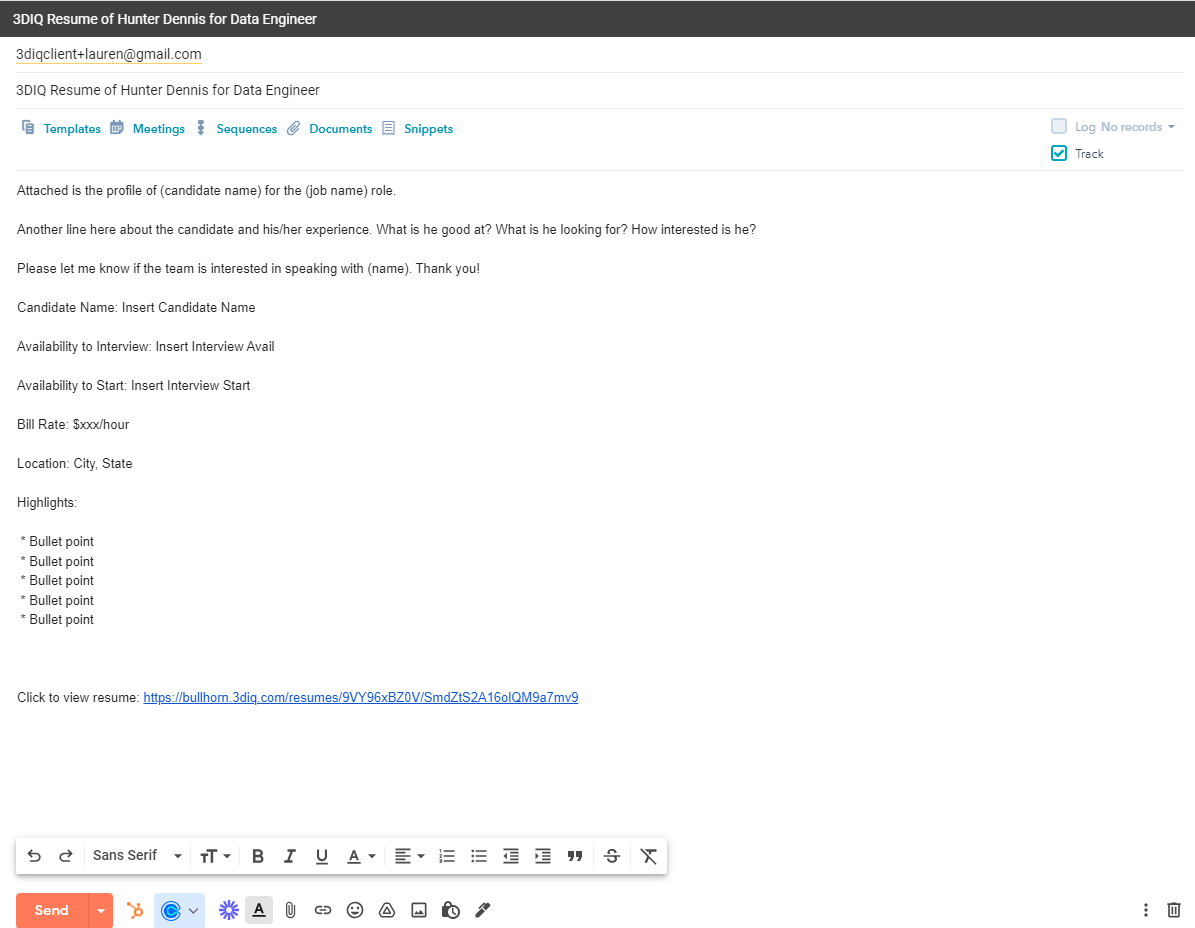 Click 'Send' to send the email to your client. This email will be in your 'Sent" folder in your email (Gmail or Outlook).