Add or change a resume file for your candidate record in 3DIQ
When you are submitting a candidate for a job you will add or choose a candidate's resume file to show in 3DIQ. This allows you to prepare the candidate profile for submission.
Adding a Resume
In Bullhorn, locate the job you have submitted a candidate to and click the 3DIQ tab to see the submitted candidates. You will then click the Create Profile button and choose the file you would like to use from the Files section. Click the file name and 3DIQ will create the profile. You then complete any additional sections of the profile as usual.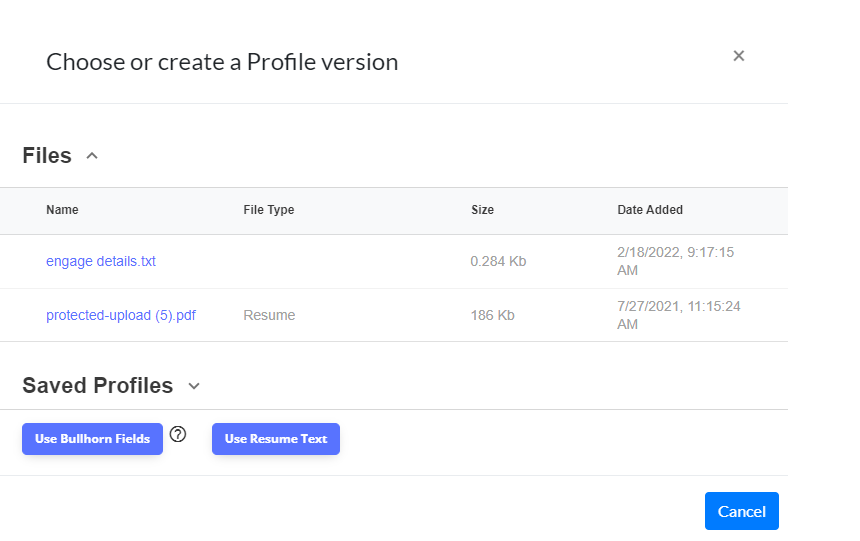 Changing a Resume
To change the candidate's file, access 3DIQ and click the Change Profile button. This will give you the option to create a new profile based on the new file attached in Bullhorn.

You also have the option to Use Bullhorn Fields. This will create a profile based on the default template associated with your account using the data stored in Bullhorn.
If you have parsed the candidate's resume into Bullhorn you can select the Use Resume Text button and the profile will be created using the data from the resume section from the Bullhorn candidate record.
Saved Profiles
When selecting a file, resume text or Bullhorn fields option. Edit the candidate data as usual and give each profile a unique name. This will save each unique profile for use any time the candidate is submitted to a job.

To locate the saved profile click the Create or Change Profile button, then Open the Saved Profiles section and select the profile you would like to use.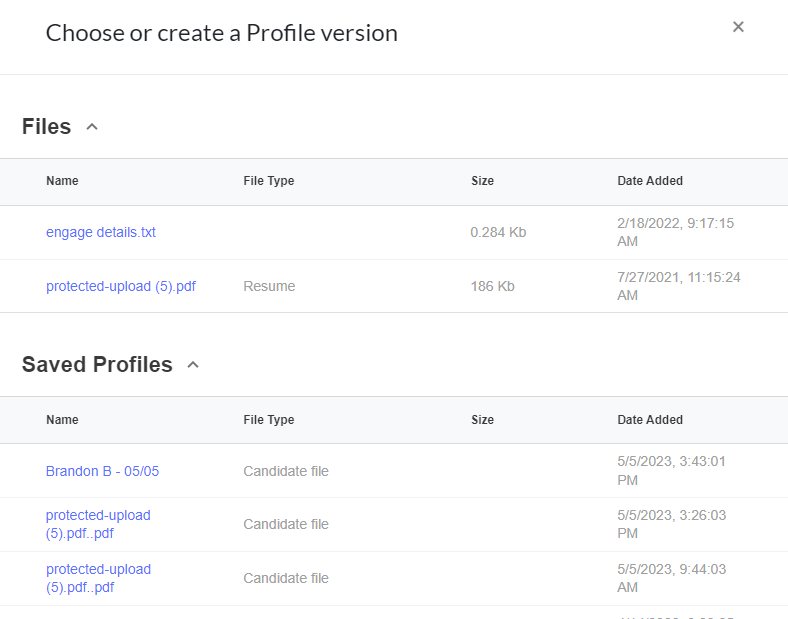 After the profile generates using the profile selected, update any additional information on the profile and send to your Account Manager or client as usual.