Customize the standard email subject lines in 3DIQ
An email subject line is automatically generated when a user clicks the "Email and Log Submission" button in 3DIQ. By default, this subject line contains both the name of the job and the candidate being submitted. For example:
"Acme Staffing resume of Donna Robbins for Aerospace Engineer"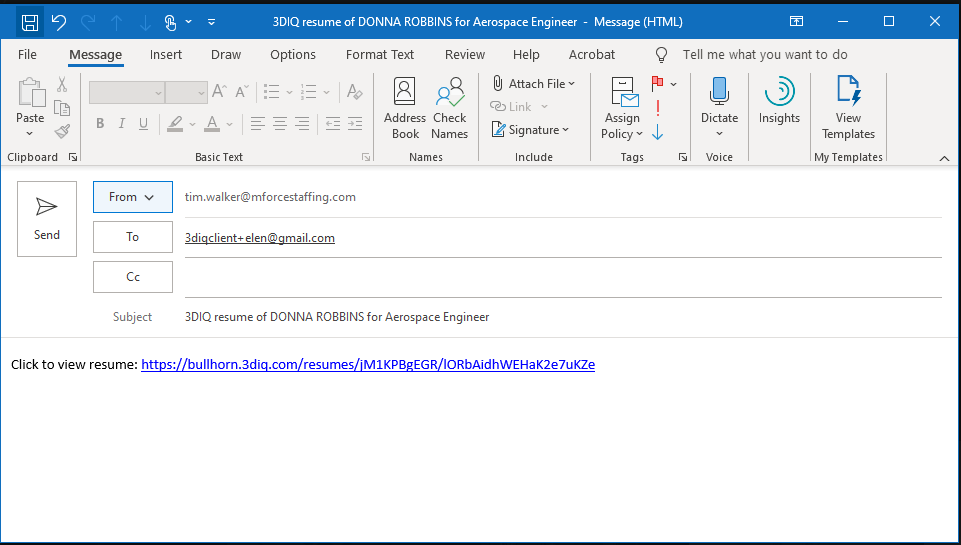 3DIQ admin users can customize the standard subject line at the Organization level by visiting the Organization Settings Menu and clicking the Labels tab. Scroll to the Custom Client Submission Subject Line to customize and click Update.

This setting allows you to also include custom variables including the Candidate Name, Job Title, and Company Name by inserting the following (including brackets):
[candidateName]
[jobTitle]
[companyName]
Subject lines may only use each variable once.