Customize the standard title fields on 3DIQ resumes
Admin users have the ability to customize standard title fields in 3DIQ. These are the titles (except Internal Notes) that appear on each candidate resume link.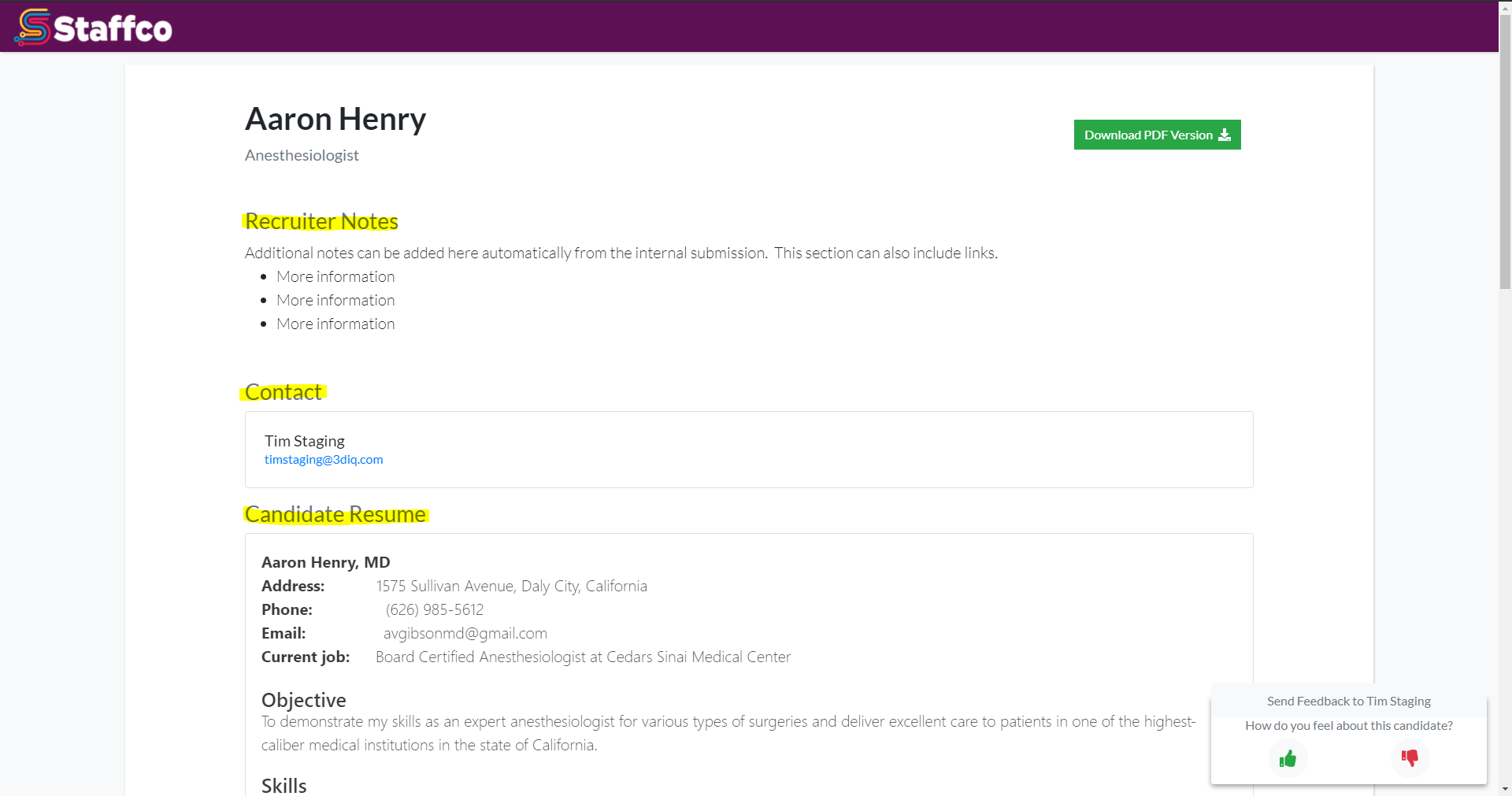 The following fields can be customized:
Recruiter Notes

Internal Notes (only visible internally)

Contact

Skills

Certifications

Attachments

Candidate Resume

3DIQ Score

Recruiting Activity

Job Notes
To change or update custom field titles, admin users can log in to their Organizational Settings and click the Labels tab.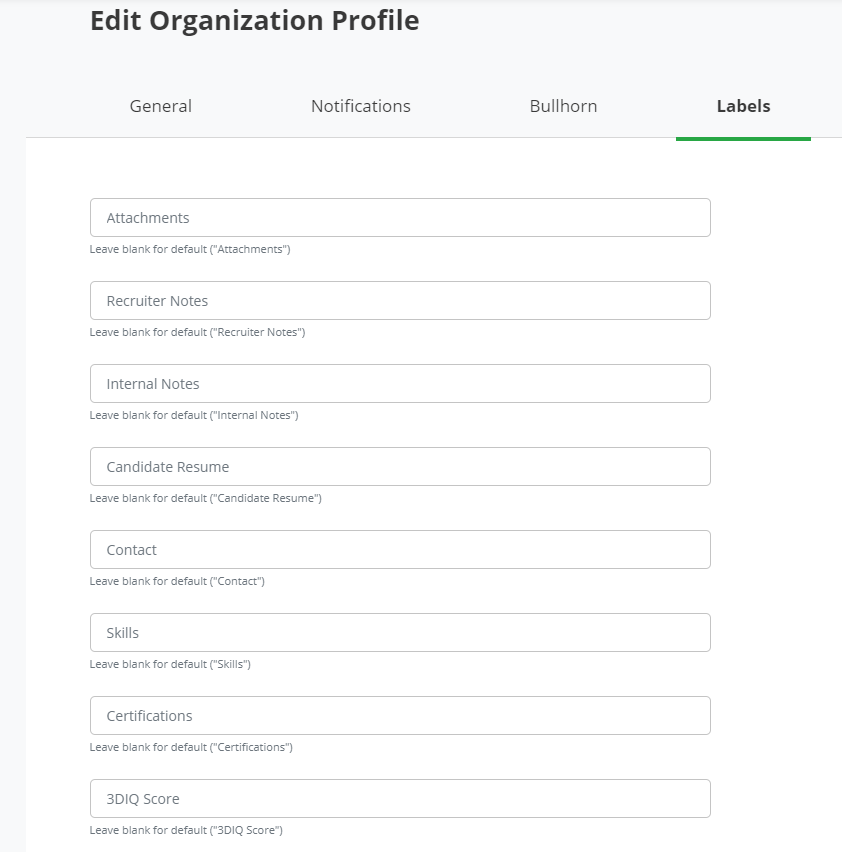 For Client Connect users you can now show your client all activity that has taken place with candidate submissions. The Recruiting Activity graph and Job Notes headers are also customizable.
Please note: updating custom labels will be instantly reflected on ALL 3DIQ resume links.