Make updates to your profiles. Add, remove or rearrange the order of the variables.
Once a profile has been created, it will be saved and is available to edit if needed.
The profile template is edited in the Organization settings by the 3DIQ company administrator.
Access the Organization Settings
Click the Settings Menu and select Organizational Settings

Access the Skill Marketing tab

Locate the profile template you wish to edit and click the pencil icon on the right.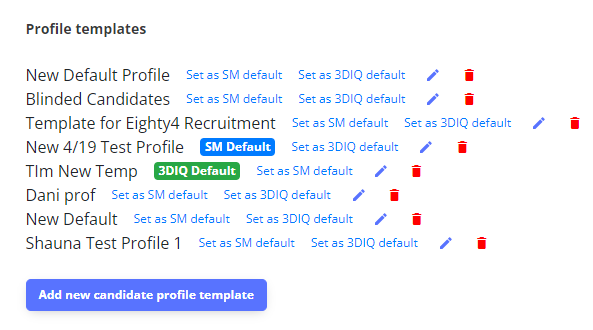 Add New Sections
To add new sections to the profile, click the 'Add new section' button. A blank section will appear at the bottom of the list. Click the down arrow to open the section.
Enter a title for the section that will appear on the profile. Next, use the down arrow to open the variable section where you will search for the Bullhorn field name to populate the profile. After clicking the field name click 'Add Variable to Editor'. Use the text editor buttons to change font size, color, and orientation.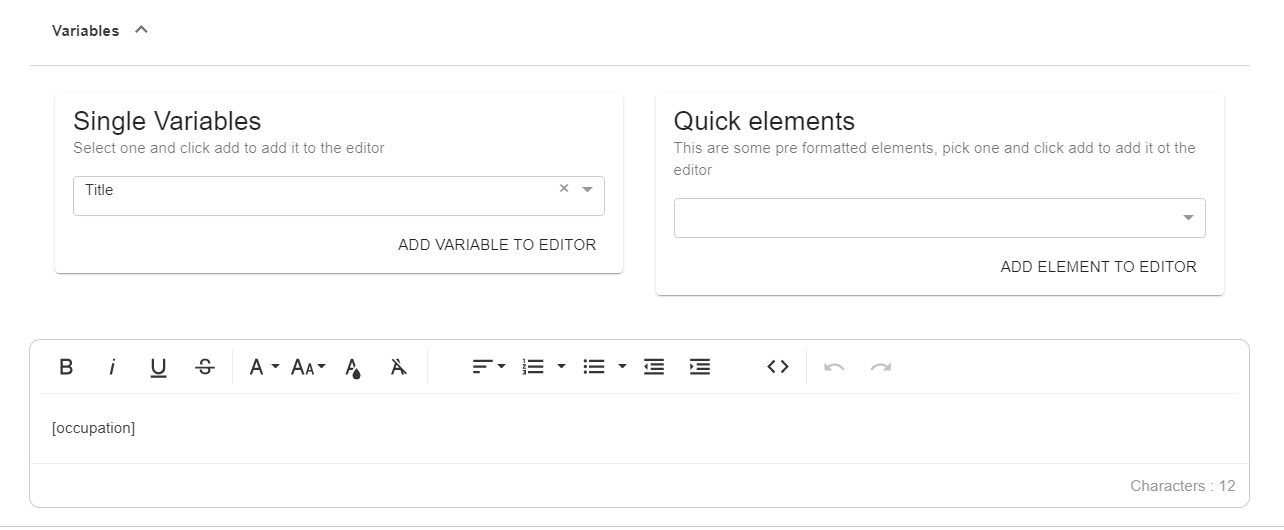 This populates the variable in the field section and will pull the information populated in the candidate's Bullhorn record into the profile when it is generated.
Make the necessary changes to the profile template by adding, removing, or rearranging as necessary. You can re-order the variable sections by clicking and dragging the dots (left of the title) to arrange the layout.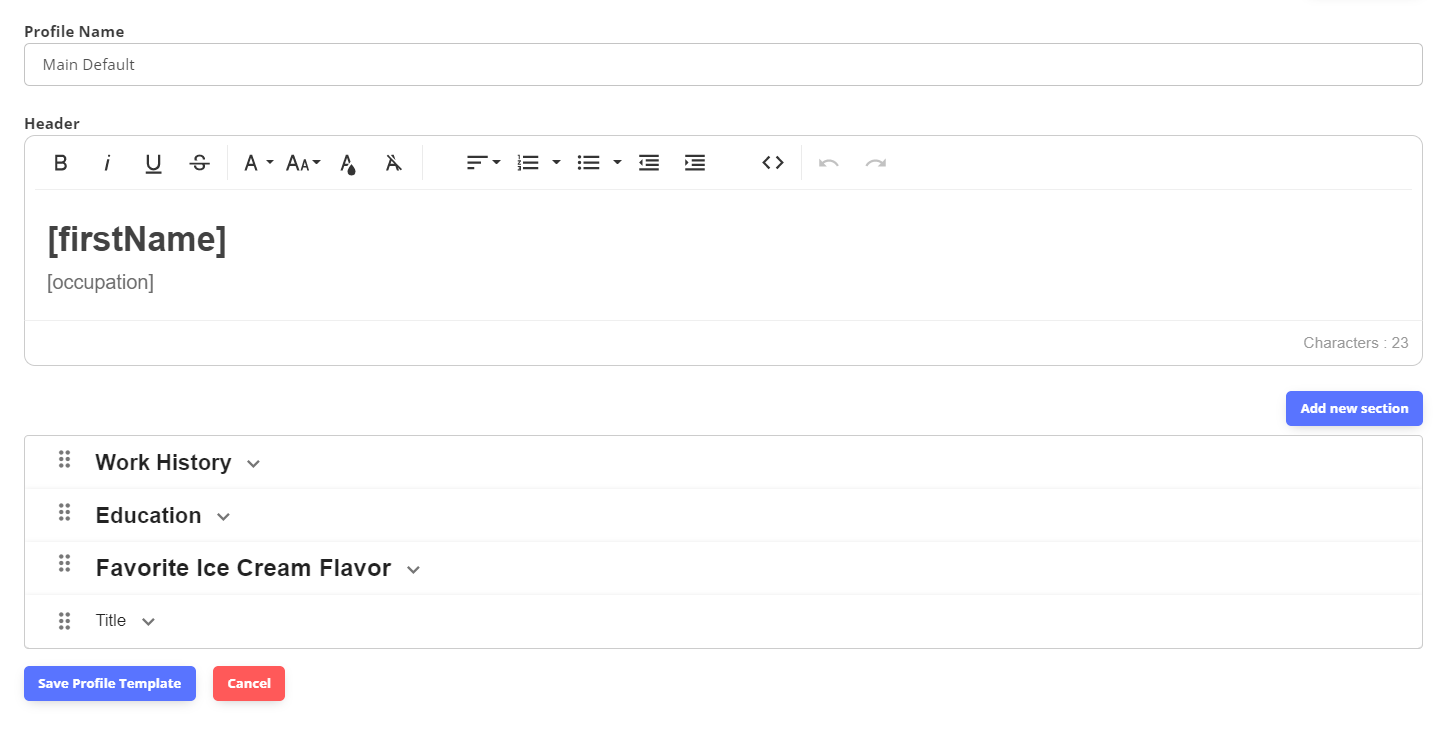 Remove variables by clicking the down arrow to open the section. Then click the trash can icon to delete.

Click the Save Profile Template button to save your changes.