Choose the columns you would like to display to your client when you submit candidates via tearsheets
You can customize the data your clients will see related to your candidates when they are reviewing the Tearsheet.
The Tearsheet Columns are set in the Organization settings by the 3DIQ company administrator.
Access the Organization Settings
Click the Settings icon and select Organizational Settings

Access the Skill Marketing tab

Locate the Tearsheet columns section and use the drop menu to select the columns you would like your client to see related to your candidate. Any Bullhorn field can be displayed, including custom fields.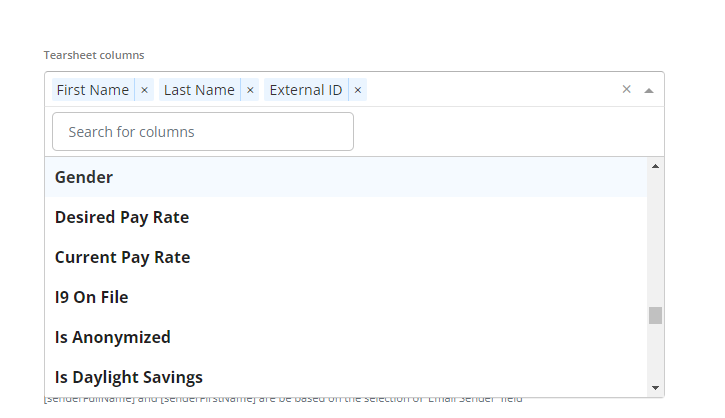 Once the desired columns have been selected, click update to save the changes.
Your client view will reflect the columns selected.