Clients can use the Unsubscribe link to remove themselves from Skill Marketing emails
If your clients no longer want to receive Skill Marketing emails they can click the unsubscribe link on the email to stop any future emails. When they do unsubscribe, several actions will take place.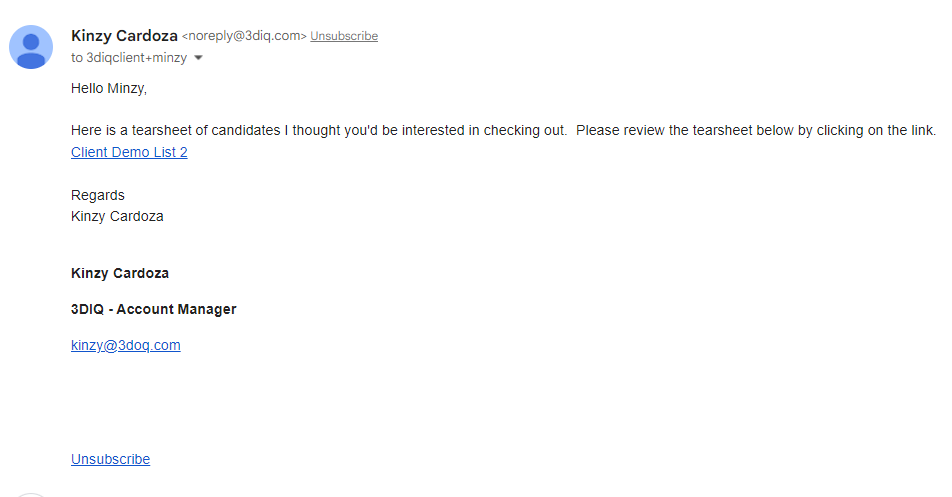 An email will be sent to all notification recipients notifying them of the unsubscribe.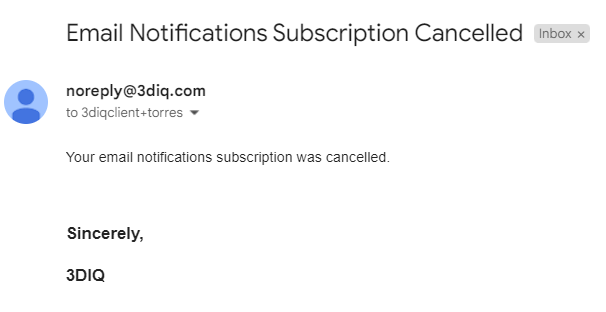 An unsubscribe note is written in the client's record.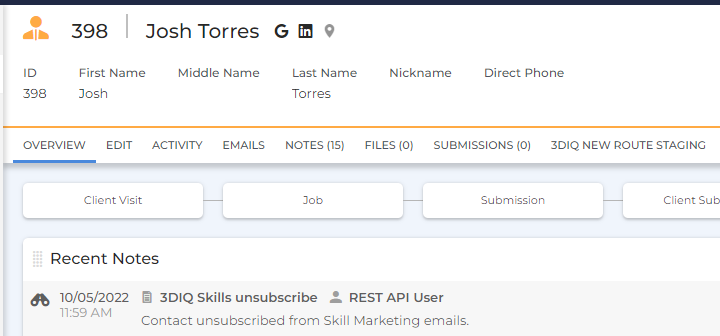 When you access the tearsheet in 3DIQ, the Analytics tab associated with the tearsheet will show someone has unsubscribed from the marketing emails. Click on the Contacts tab to see which contact has unsubscribed.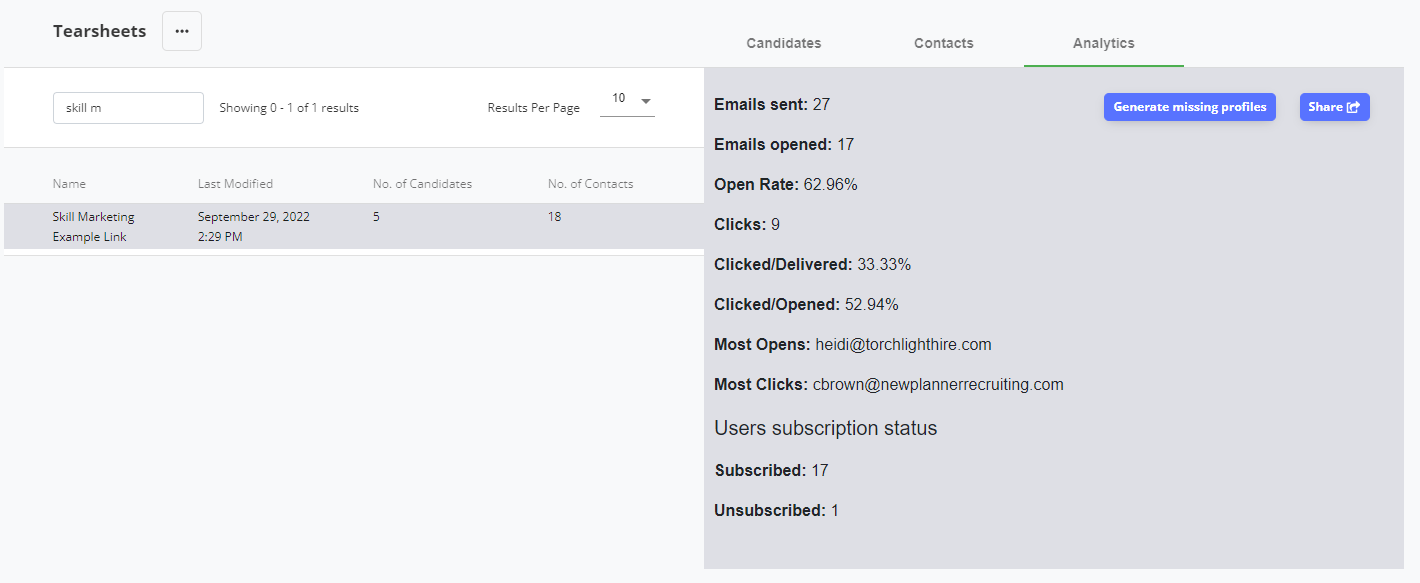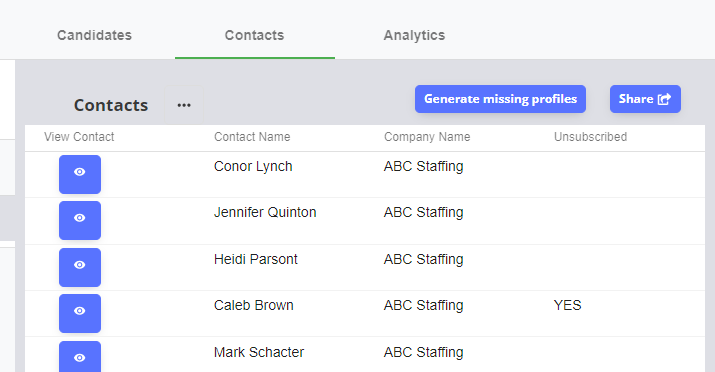 The next time the contact is searched for, a warning message will display to let you know that client has unsubscribed.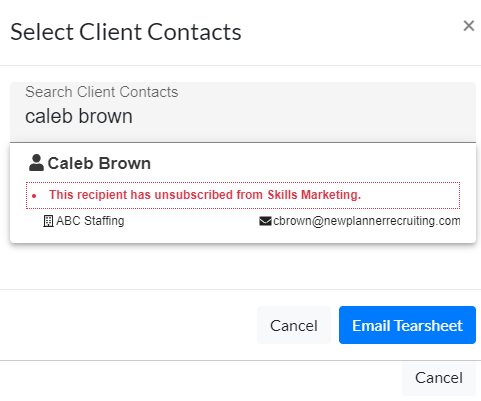 If the contact is part of a tearsheet that you are sending, a message will appear to let you know the tearsheet will not be sent to the unsubscribed contact.