Here are a few things to try if you're having trouble seeing the 3DIQ tab in Bullhorn
Bullhorn Support should add the 3DIQ tab for all of your users during the integration process. However, if you are unable to see the tab, here are a few things you can try!
Remember that the 3DIQ Tab will only be visible within Jobs in Bullhorn (for ClientConnect Users, the Client Connect tab will be visible under the Company record).
Layout
Make sure the tab is visible by clicking the "Layout" button and ensure the 3DIQ tab is selected.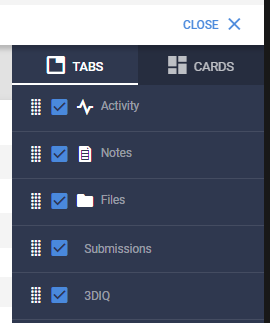 User Types
If you don't see the 3DIQ option under Tabs in the Layout menu, it could be that 3DIQ hasn't been enabled for your Bullhorn user type. If you are a Bullhorn admin, you can see which user types have been included by clicking Menu --> Admin --> View Layout in Bullhorn.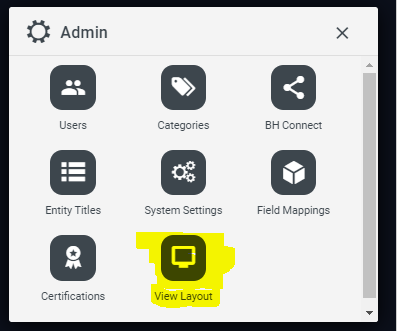 Under "Field Map Entity" select "Job" for 3DIQ, "Customer" for 3DIQ Client Connect or "Candidate" for 3DIQ Skill Marketing.

Next, click "Custom Tabs."

You should see an entry for the 3DIQ, 3DIQ Client Connect or 3DIQ Skill Marketing tabs listed. Make sure that "Enabled" is checked and that your user type is included in the list. Please note that your user types will be different from the ones seen below.
Multiple Jobs
Finally, if the 3DIQ tab is only visible under some jobs, but not others, make sure that the 3DIQ tab has been enabled for all of your job tracks. To do this, visit the other Jobs listed under Field Map Entity (usually Job I, Job II, Job III, etc.) and ensure the 3DIQ tab is enabled under custom tabs.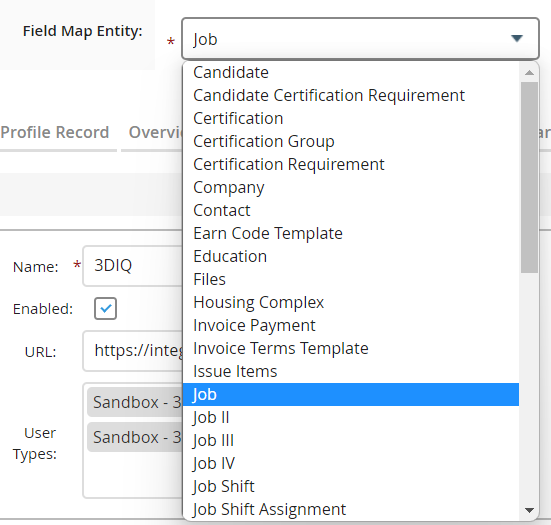 For additional questions or troubleshooting, please contact Bullhorn support