Create a tearsheet (hotlist) of candidates and send them to your clients.
You can create tearsheets of candidates to send to your clients without having to submit the to a job. As you add and remove candidates the list your client views will automatically update to show the pool of available candidates.
Once you have added candidates and client contacts access any candidate record in 3DIQ and click the 3DIQ tab. Click the 'Work With Tearsheets' button.
Locate and click the tearsheet you are working with.

If there are any missing profiles, either click the 'Refresh Profile' or 'Generate missing profiles' button. Candidates with missing profiles will not appear on the tearsheet for your client to view. When all candidates are ready, click the 'Share' button.
To send the list to individual clients or clients associated with a tearsheet click 'Send to Contacts'.

By using the Send to Contacts option, you are able to search for individual contacts or the entire tearsheet. Begin typing an individual contact name or tearsheet name.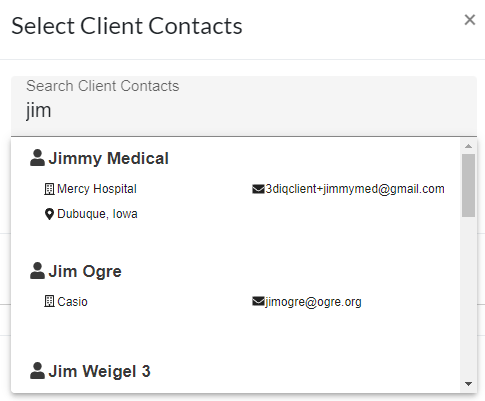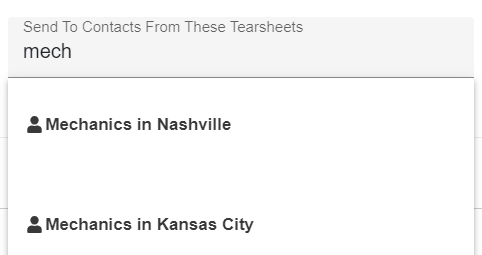 Once you have added all the contacts to which you would like to send your list of candidates, click Email tearsheet. Your clients will receive an email with a link to the tearsheet you have prepared.

By clicking the link they will see the tearsheet list where they can view candidates' profiles and provide feedback.