How to send a candidate profile directly to the client
When you, or in the case of a split desk model, the Account Manager are ready to submit a candidate profile to the client, 3DIQ will generate an email template for you and log the submission into the notes in Bullhorn.
The email will auto-populate the submission email, including
Contact's email address (pulled from Bullhorn)

Email Subject Line (which can be customized)

Notes from the Recruiter Notes field

Link to the candidate profile.
Email and Log Submission works for both browser (Gmail) and desktop (Outlook) email systems. You can add additional recipients if required.
Character limit for recruiter notes
Recruiter Notes (pulled from the Candidate Summary field) have a character limitation. If your notes exceed that limitation you will see "Paste recruiter notes here" in the body of the email. When this happens, 3DIQ automatically copies your recruiter notes to your clipboard, meaning you only need to paste (CTRL+V or Command+V) your notes into the email prior to clicking Send.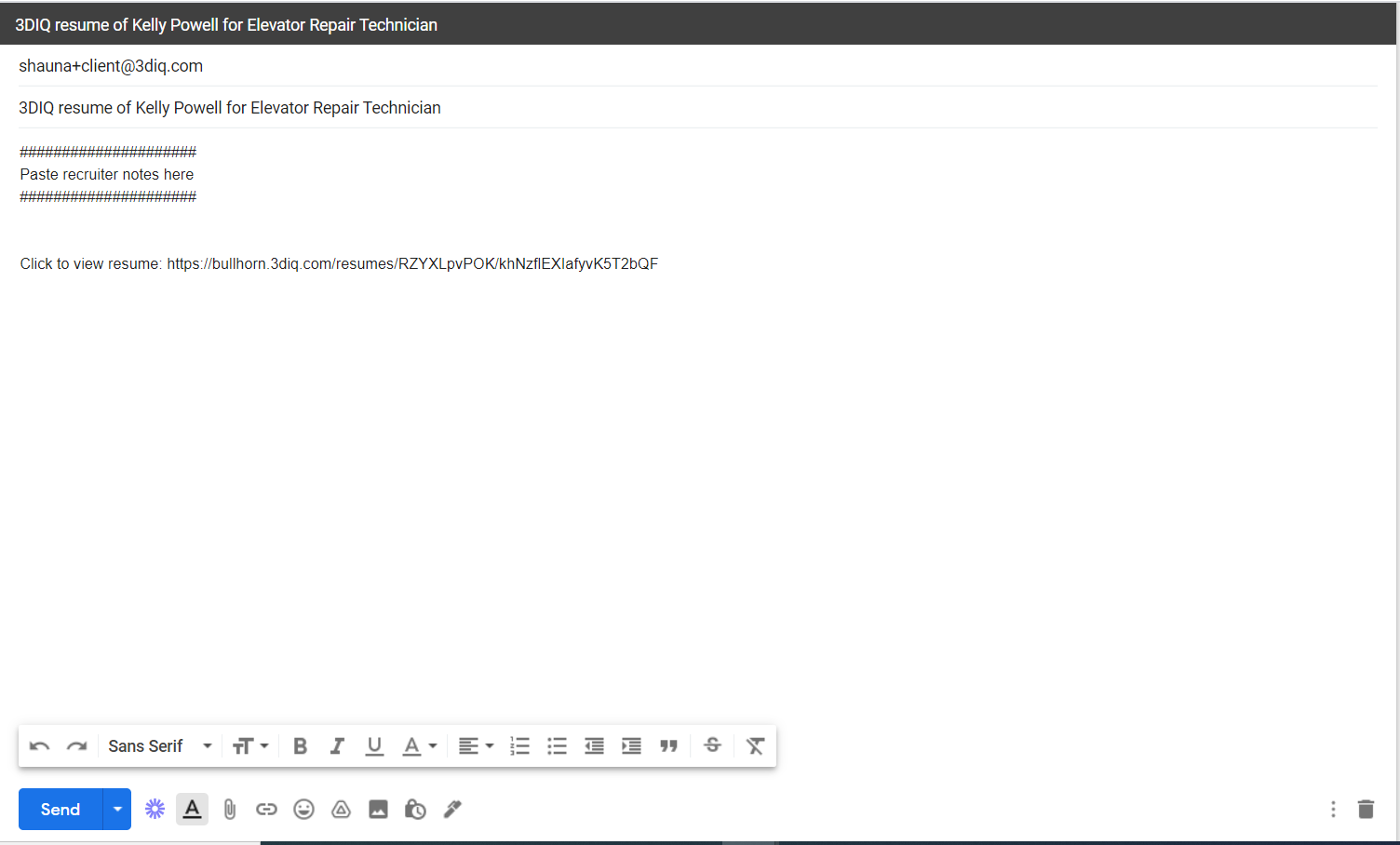 The "Email and Log Submission" button will also log the Client Submission in Bullhorn and include a note. Click the link for more information on Note Actions in 3DIQ's standard Bullhorn notes.